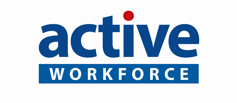 Active Workforce is Sefton's award winning health and well being programme for businesses to help their staff to be active and healthy during working hours, and reduce their absence through sickness and poor health. 
The average absent worker costs an organisation £220 per day in lost and effected business (Business Matters)
A report of 90 workplace programmes illustrated a 70% reduction in absenteeism among organisations operating workplace exercise programmes
Undertaking exercise reduces depression, decreases anxiety, improves mood and concentration levels, reduces mental fatigue, enhances self esteem and boosts energy levels
Join Active Workforce
Whether your company is new to Active Workforce, your business is already signed up or your staff want to join, you can do so right away! 
Find out how to join here 
Is your employer already signed up?
If your employer is already signed up to Active Workforce, register with us to hear about any exciting opportunities available to you to improve your health. You can also join in the discussion and become part of our closed facebook page today. We'd love to hear your thoughts and suggestions on how we can improve our offering as well as making sure you are first to hear about any new sessions in your workplace.