Following the latest government announcement regarding national lockdown, all Active Sefton Leisure Centres will unfortunately close from 5th January 2021 until further notice.
As it is so important to stay healthy and well during these times, keep an eye on our social media posts for tips, advice and information on our online classes and we'll update as soon as we can.
Further information on direct debit payments will follow shortly in the coming days. If you have any queries please contact the Retention team via email;
Stay Safe
Active Sefton Team
_________________________________________________________________________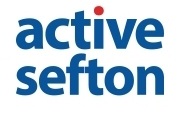 Active Sefton offers a host of sport and fitness activities, regardless of age or ability. Whether you are new to sport and fitness or need professional coaching advice, we can help you on your way to a more active lifestyle.
With six Activate fitness suites, three swimming pools, hundreds of classes, a cycling track and athletics track and a huge selection of other activities, we have something for everyone to enjoy. 
Make sure you're the first to know about the latest leisure offers, events and activities happening across Sefton by signing up to receive email updates.
Register for updates from Active Workforce.
Register for updates from Active Sefton. 
Register for updates from Splash World.
There's never been a better time to be a member 
Our brand new fitness suites at Crosby Lakeside, Meadows and Dunes are now open! Take advantage of our amazing membership offer and enjoy our upgraded facilities, more classes than ever, three swimming pools and much more.