Sefton, St Helens & Knowsley Coroner's Service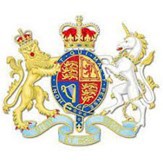 Coroners are independent judicial officers who investigate deaths reported to them.
They will make whatever inquiries are necessary to find out the cause of death, this includes ordering a post-mortem examination, obtaining witness statements and medical records, or holding an inquest.
The Coroner investigates deaths in order to establish who, where and when a person died and how, meaning by what means a person has died.
The Coroner for Sefton, St. Helens and Knowsley is HM Senior Coroner Julie Goulding
Upcoming Inquests
To find the latest inquests taking place in Sefton please click here.
Contact Details
Sefton, St. Helens & Knowsley Coroner's Office
Bootle Town Hall
Oriel Road
Bootle
L20 7AE
Coroner's Officers:
Call: 0151 934 2399 (Option 1)
Email: Coronerreferrals@sefton.gov.uk
Coroner's Administration Team:
Call: 0151 934 2399 (Option 2)
Email: Coroner@sefton.gov.uk
---
Court Location